Gas Heating Installations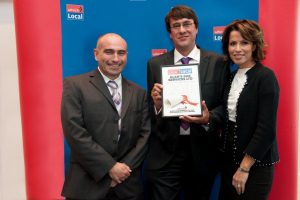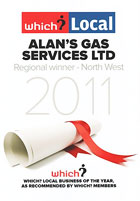 Company director Alan Ferguson receiving the Which Local trader of the year award (north west) from Natasha Kaplinsky & Which? Local Product manager Pete Tynan
Vaillant Boiler Installation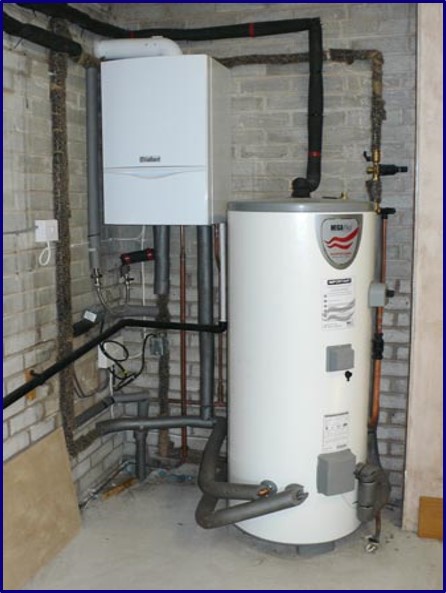 The Vaillant Ecotec 30kw system boiler and a 210L Megaflo fitted with Honeywell zone valves.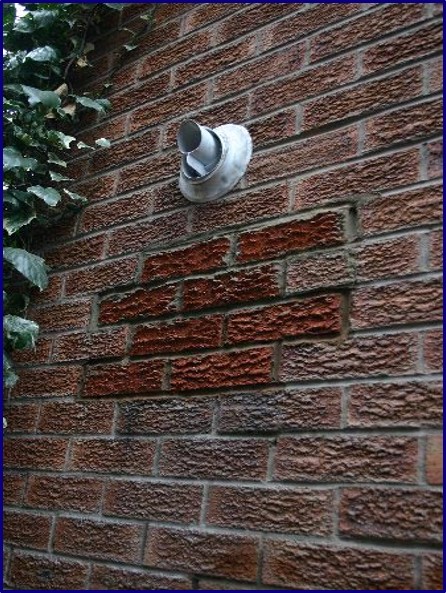 A Glowworm flue terminal fitted above the newly bricked up old flue hole.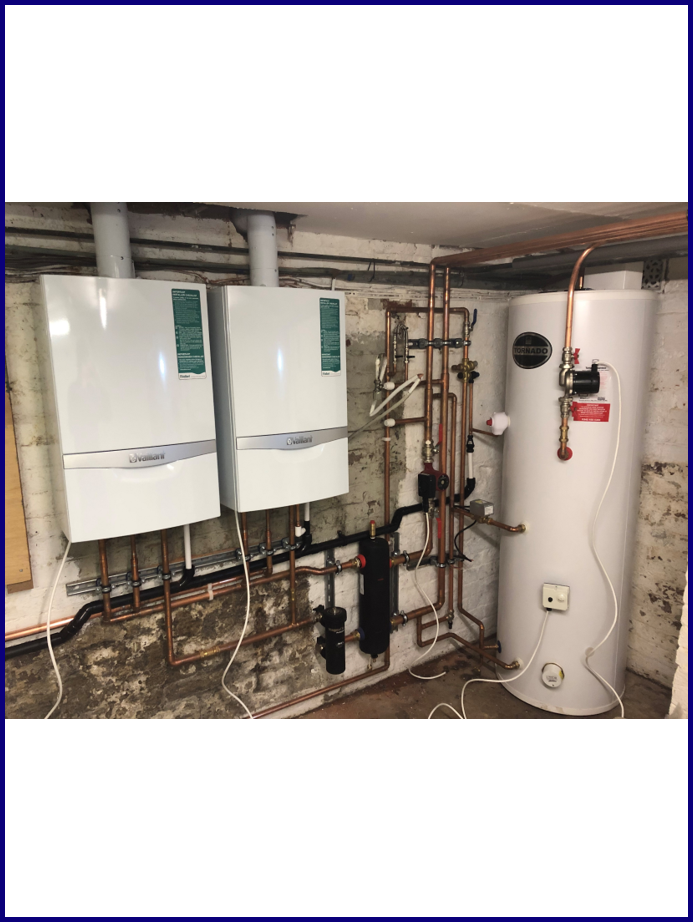 A twin boiler installation incorporating a low loss header to link the boilers to the system an 250L pressurised cylinder with a secondary circulation pump.
Vaillant Twin Boiler Installation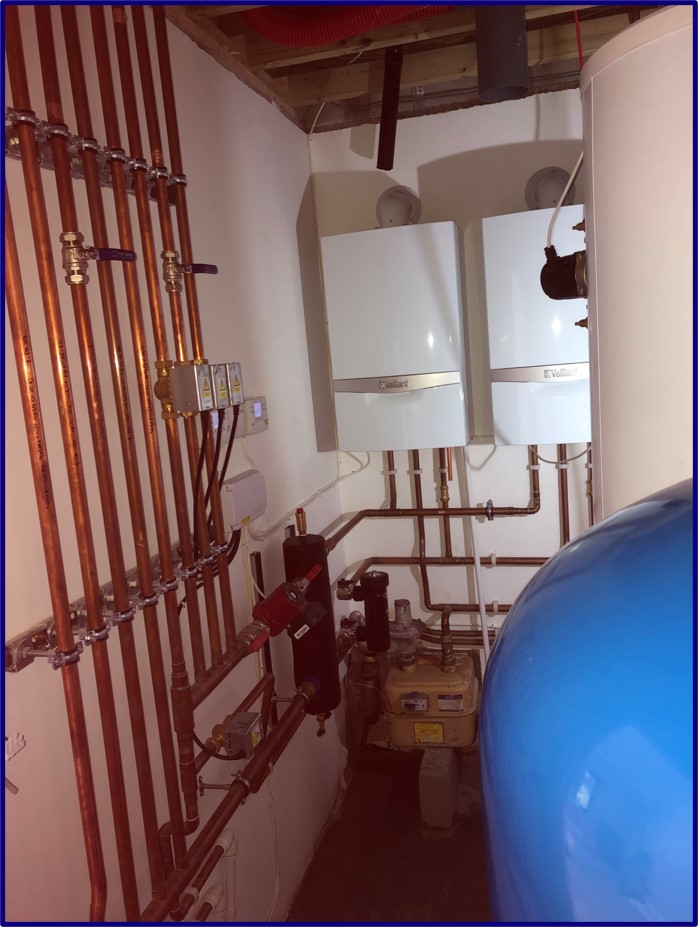 Plant room installed and commissioned by Alans Gas. Two 24kw Vaillant ecoTec system boilers linked via a low loss header to a large system, with a 300L Telford Tornado cylinder and a 300L cold water Accumulator fitted in Altrincham
Worcester Boiler Installation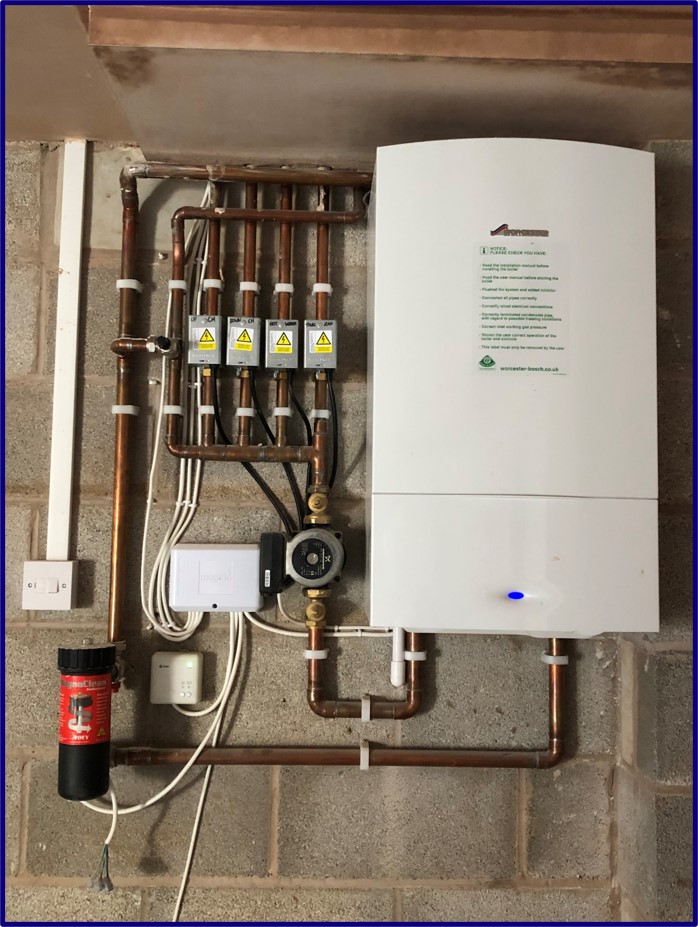 A large domestic boiler we installed with multiple zones throughout the house.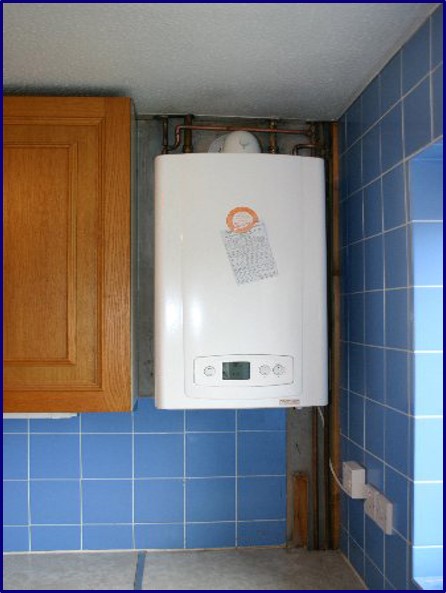 A Glowworm Ultracom Boiler fitted on a spacing frame with all the pipes run behind.
Vaillant commercial boiler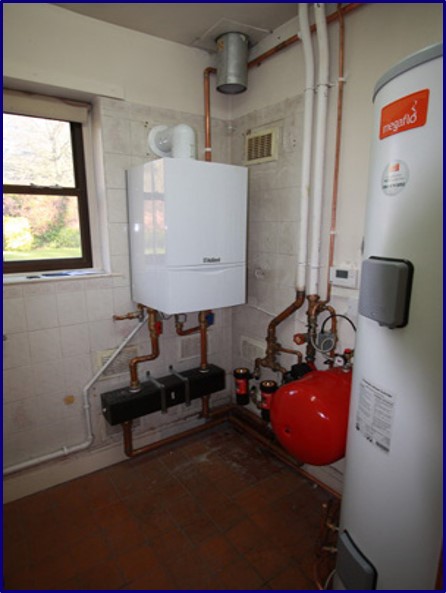 A 65KW Vaillant commercial boiler fitted with a 300L megaFlo unvented cylinder we fitted in a large house in Bowdon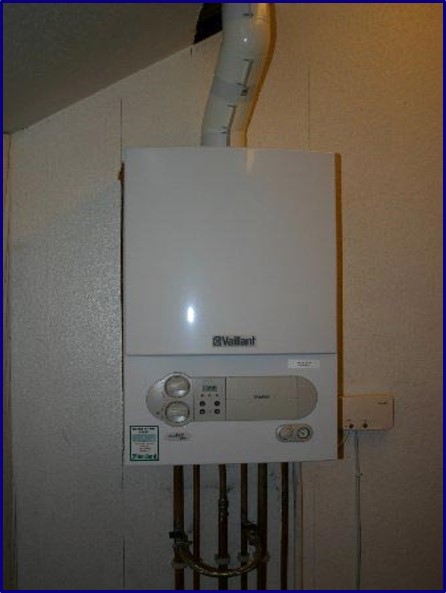 A Vaillant ecoTec Pro 28KW Boiler fitted in a loft with a vertifcal flue.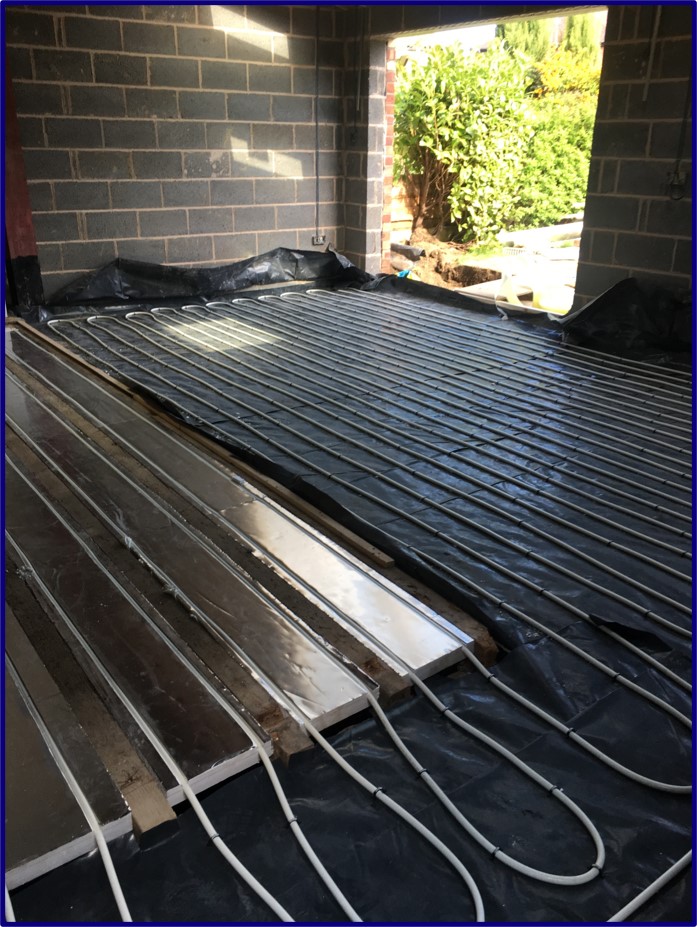 On this job there was a timber floor remaining so we installed a wunda timber joist system in the old part of the house and a screed system in the new extension.
A large Underfloor heating manifold installed with wunda EPS400 overlay board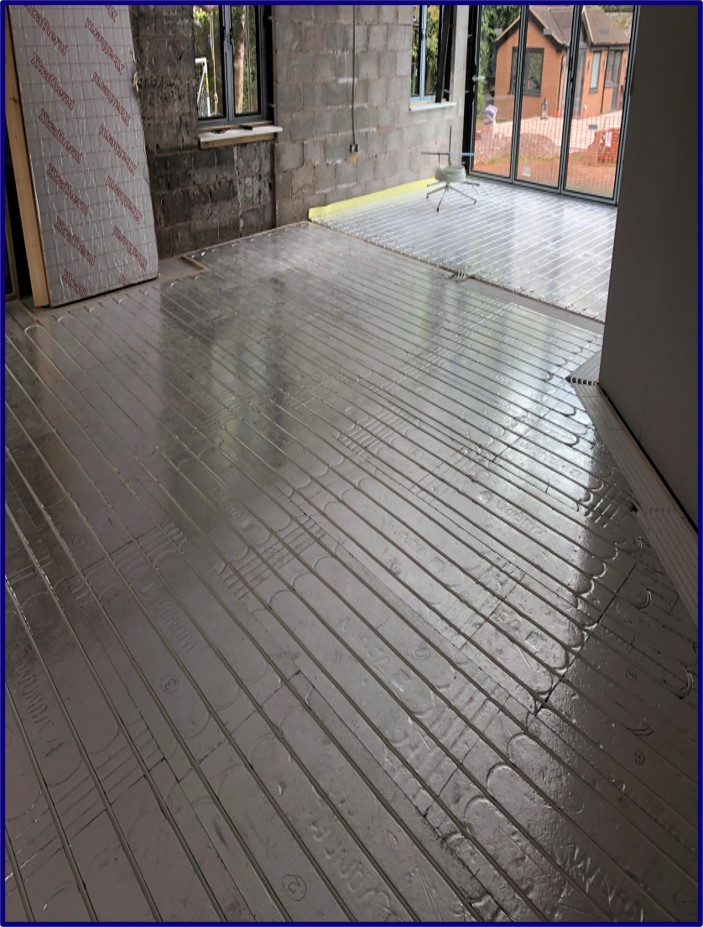 A wunda EPS400 overlay system finished and ready for the floor covering
Tony O'Brien
​Alan Ferguson's six 'If's
If he CAN do it, he WILL do it WHEN he says he will do it.
If it's not in your interest, or his, he will say so.
If he doesn't know about something, he knows a man who does.
If he does know about it, he gets on with it.
If your boiler is a problem, make it his, and you won't have it for long.
If you call Alan you will have only one regret – that you didn't call him earlier.
Alan is dependable and reliable. He's good.
Ian
I am so grateful for your help last week in repairing our boiler. To have a boiler fail at this time of year is pretty awful. The service you provided from when I called you that morning to fixing the problem in the early afternoon was shockingly brilliant, particularly during this difficult lockdown.
Your accessibility, your communication, the spare circuit boards in the van, the boiler service you included in the modest pricing and your  additional advice on the gas fire under the chimney are all things that make you stand out as a person I am so pleased to have met and whom I would recommend to everyone.
Dr Andrew N Eaton
When we woke up freezing on a Sunday morning and found that our central heating boiler had stopped working we were dismayed, but immediately called Alan. Our system was pretty old and needed replacing, however Alan managed to patch it up and keep it going until time and the weather allowed us to have it replaced.
When the time came Alan discussed our requirements and proposed a system that would meet these needs within our budget. The work was quickly and effectively carried out, without mess or fuss, and we are delighted with the result.
I would have no hesitation in recommending Alan's work to any of my friends or colleagues.
Contact me to Book an Appointment