Central Heating & Boiler Installation
Central Heating & Boiler Service & Maintenance
Gas Safety Checks & Landlord Certificates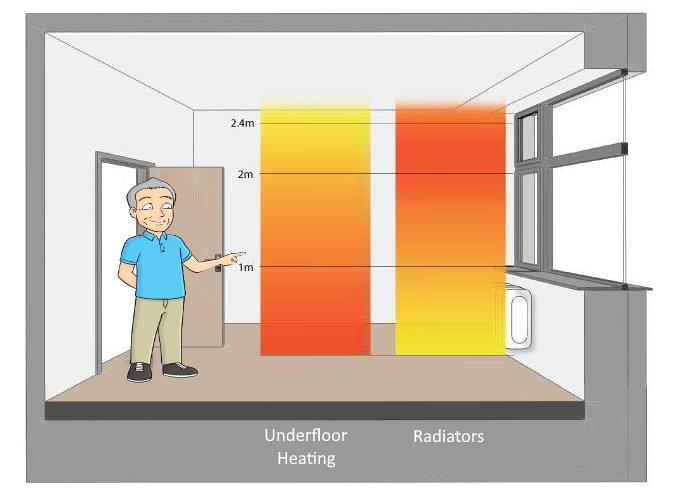 ​We specialise in installing Underfloor Heating by Wunda Floor – Underfloor Heating is:
Energy efficient
Effortless to run
Gives you more space & freedom of design in your home
Works with all floor coverings
Underfloor heating produces radiant heat which if the whole floor of the room is heated, will produce a very even spread of heat.
We offer a free consultation service and quotation for any type of system
UP TO 10 year Warranty on Vaillant ecoTec Plus Boilers
FREE 7 Year Guarantee on all Glow-worm Boilers
Approved Boiler installers for Vaillant, Glowworm & Baxi
Tony O'Brien
​Alan Ferguson's six 'If's
If he CAN do it, he WILL do it WHEN he says he will do it.
If it's not in your interest, or his, he will say so.
If he doesn't know about something, he knows a man who does.
If he does know about it, he gets on with it.
If your boiler is a problem, make it his, and you won't have it for long.
If you call Alan you will have only one regret – that you didn't call him earlier.
Alan is dependable and reliable. He's good.
Jeremy Butler
I have used Alan on various occasions over the past year and would highly recommend his service. He proved to have an expert knowledge of the difficult work that needed to be carried out to improve the central heating system in my house.
His work was first class and delivered in a clean and tidy manner. His ability to talk through any problems and explain the pros and cons of solutions was also invaluable in keeping me informed and in control. Alan was reliable and unlike many tradesman turned up for appointments without fail. And in carrying out his work, he went the extra mile to ensure I was not left in the lurch when my heating failed.
Extremely personable, it is easy to build up a relationship and trust in Alan. I did that and through using Alan my heating problems are a thing of the past.
Dr Andrew N Eaton
When we woke up freezing on a Sunday morning and found that our central heating boiler had stopped working we were dismayed, but immediately called Alan. Our system was pretty old and needed replacing, however Alan managed to patch it up and keep it going until time and the weather allowed us to have it replaced.
When the time came Alan discussed our requirements and proposed a system that would meet these needs within our budget. The work was quickly and effectively carried out, without mess or fuss, and we are delighted with the result.
I would have no hesitation in recommending Alan's work to any of my friends or colleagues.
Contact me to Book an Appointment